30/7/2011 lepas makcik pergi kelas chef norbaini's.Sajer nak join untuk menuntut ilmu buat kek. Selagi kita hidup kita tak akan berhenti belajar. Selain menuntut ilmu dapat juga kawan baru. Seronok attend kelas Chef Norbaini. Well of course semuanya tak free kan..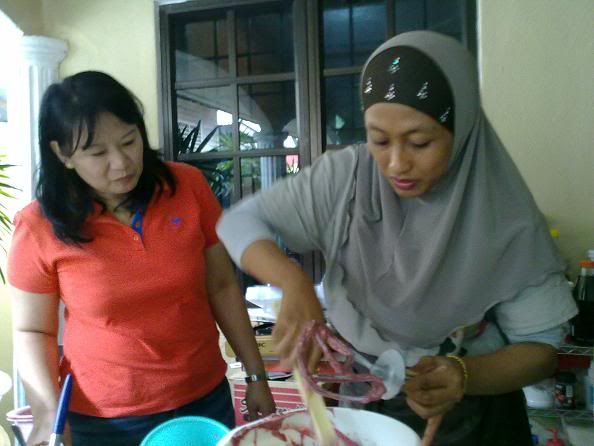 Chef Norbaini with one of the student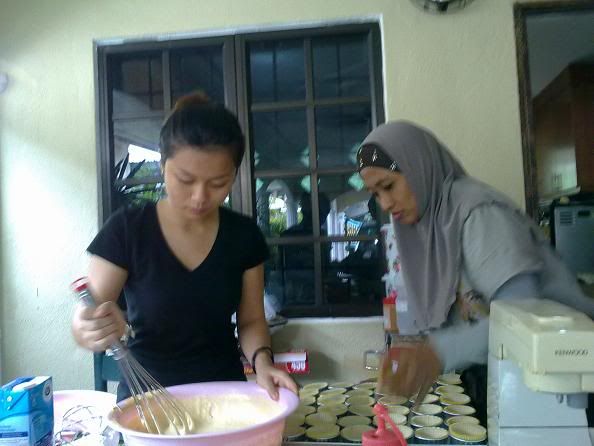 proud of her – Isobel ..muda lagi dah suka masuk dapur..she's 20s …dalam tak sihat dia sanggup datang ke kelas baking ini…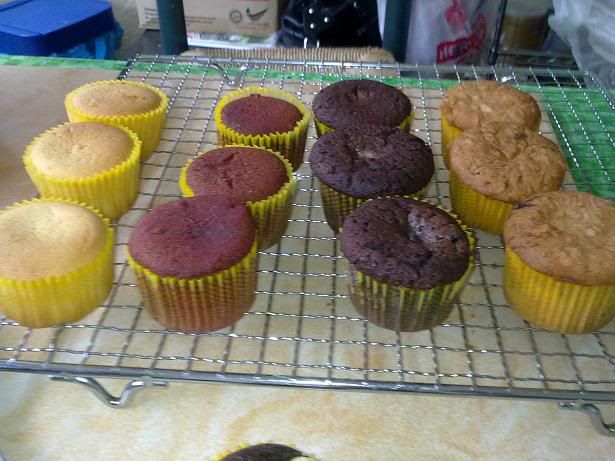 dah siap, before makeup..this is what we learnt on that day – 30/7/2011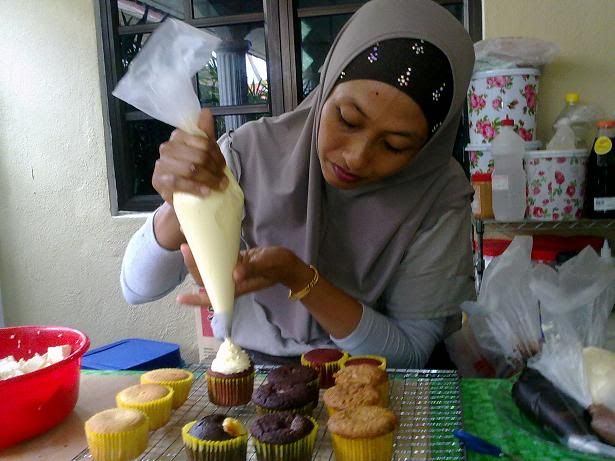 chef sedang mengajar tip and trick me'make-up cupcake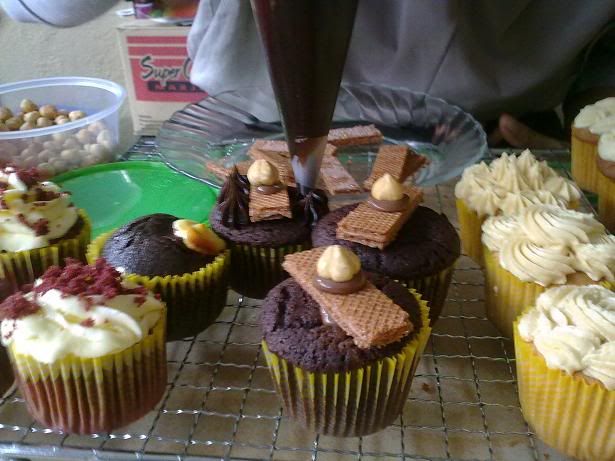 tadaaaaaaaaaaaaa…dah siap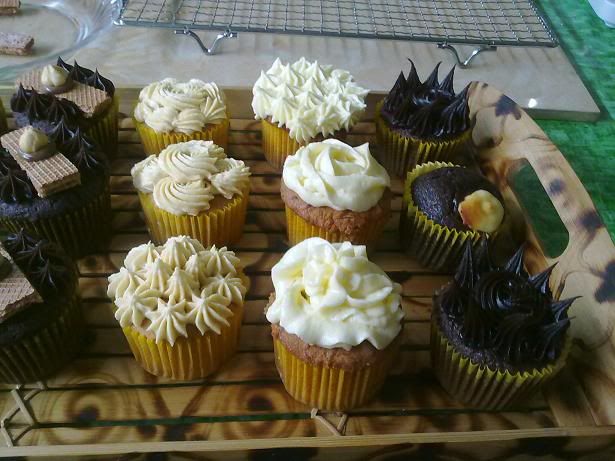 a closer look..nyum nyum nyum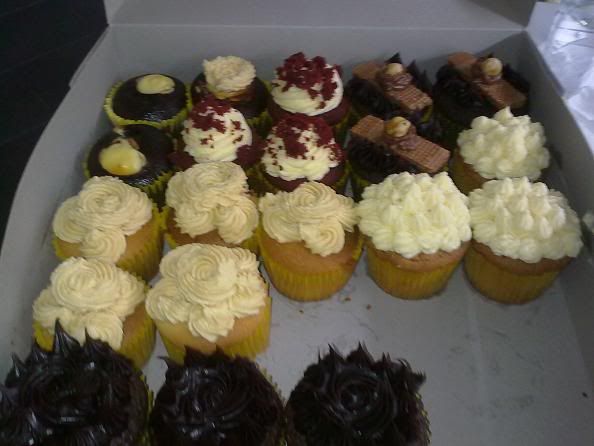 siap untuk di bawa pulang
Insyallah lepas ini nak attend kelas lagi. fondant and kek hantaran in the list..