Yan bawa ayam percik kelantan ~ hasil airtangan dia sendiri ok...untuk dinner semalam..Alhamdulilah rezeki dari ALLAH melalui yan, sedap...kalau makcik kata kan sedap...huhh...pergh...memang sedap. first time makan ayam percik yang penuh dengan perisa yang nyum nyum nyum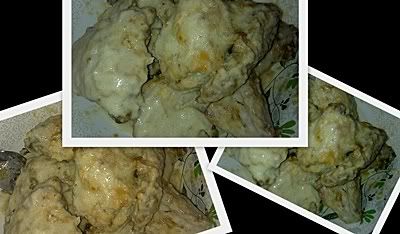 ok...another photo..sesajer jer tuk buat sesiapa melihat nya kencur air liur - sesambil menelan air liur gitu..tak perlu banyak komentar..lihat lah gambar nya..waduh waduh , sungguh ini akan menjadi kerinduan makcik. tak sangka bakat terpendam yan ini...bak kata si puteri lilin..dah boleh kawin dah..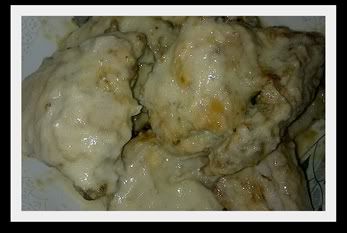 nak cerita juga akhir nya makcik jumpa patner exchange gift makcik..sungguh the surprise okay, semua tekaan makcik sebelum ini salah dan tekaan last minute itu yang betul...dah patner makcik dengan gigih nya sudi datang ke teratak makcik menghantar hadiah tersebut secara peribadi. makcik sungguh terharu. Alhamdulilah..terima kasih banyak banyak CURLYFRIES aka FIZA. semoga rezeki mu sentiasa murah . AMIN. Bertambah seorang lagi kawan baru makcik. Alhamdulilah..jom kita tengok apa yang makcik dapat...
antaranya..ada telekong, barangan untuk dapur..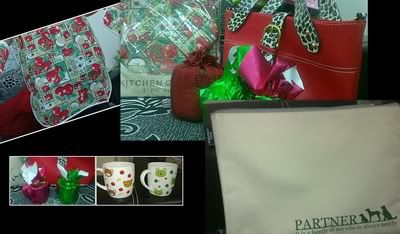 yang paling best nyer bag merah ini..wahhhhh makcik sungguh suka.. dah lama mengidam handbag merah tapi tak terbeli...rupanya ada rezeki dari ALLAH melalui Fiza..alhamdulilah..terima kasih ALLAH.
Ohh ayam percik oooooo ayam percik...yan dah boleh kawin taw....semoga cepat dapat jodoh dan datang seru nya.. AMIN. gulpppppp...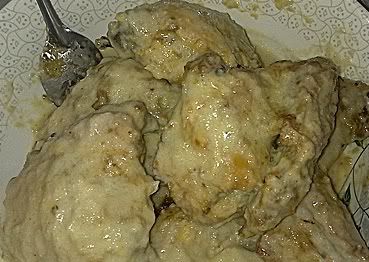 sungguh makcik dah telan air liur ni..thanks so much yan..akan makcik kenang ayam percik the very kelantan ini sehingga mati.
Thanks so much Fiza atas pemberian dan sudi makan bersama makcik, Juga pada Yan yang sudi masak untuk makcik dan adila yang sungguh baik hati, tak lupa pada Pondz dan Arriza . ALLAH berikan makcik kawan yang kelakar, senang di bawa ke hulu ke hilir, ringan tulang, pendengar yang baik...dan bidadari dari syurga...makcik sungguh terharu..dan ...dan ...makcik nih kan..seorang yang penyedih..sikit sikit dah rasa nak keluar airmata...Terimakasih pada ALLAH yang memberikan kawan kawan sebaik u ols semua. I love u ols..
Ada rezeki kita jumpa lagi.. Insyallah