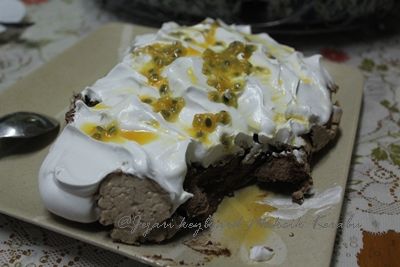 coklat pavlova jer yang makcik sempat buat untuk si puteri lilin masa raya ari tu. wishlist yang lain terpaksa di simpan dulu . almaklum lah stock makanan kat rumah nih 2 tahun pon lom tentu abis. riak tak..errr..idak lah...2 tahun tu sebab orang kat rumah nih bukan jenis yang krap krup sepanjang masa. tak tahu dari mana datang nya mood rajin si puteri lilin malam sebelum dia nak balik kay el. memasak dinner untuk kita semua. tersentuh lah hati makcik, ala ala terharu yang di simpan didalam hati. mana tak nya, dalam makcik asyik membebel risau dengan berihitam yang sentiasa di tangan serta tasbih dan exercise jari yang kecik gebu, okay fine, makcik nih risau jer kalau dia nih salah pilih dot dot dot, takut giler makcik kalau makcik tak mampu nak menjaga dia as encik somi cakap dia amanahkan anak anak di bawah jagaan makcik, baik buruk makcik yang bentuk, huhhh berat giler dah tanggungjawab makcik, maka kekadang urat urat yang timbul dan kejadian kedut itu adalah atas pengaruh pemikiran terhadap mereka mereka ini.. boleh tak gitu.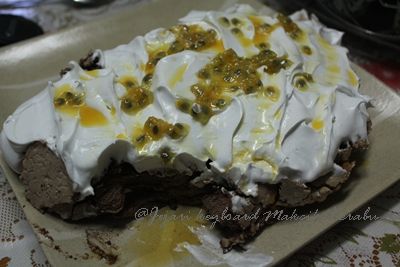 sometimes kids right, tapi instinct mom jangan lah di pelekeh kan.. di saat kita sudah putus harap blessing parent esp mom adalah yang terbaik..owh...makcik dah melalut. sebelum gi jauh elok fullstop sini.
okay, this recipe menjadi faberet kita orang. labu kuning yang di panggang. selalunya makcik rebus dulu kemudian di dash kan dengan olive oil , lada dan garam serta rosemary atau mixed herb.. pastu panggang..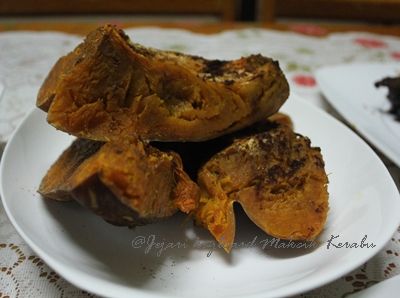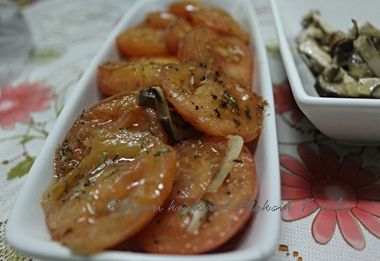 grill tomatoes, we loves tomatoes, alhamdulilah my kids makan sayuran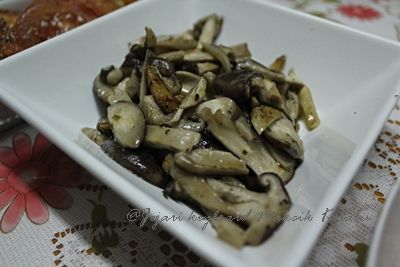 i love this one, mushroom nih sedap jer. of koz lah kan sebab makcik suka sayuran. tak taw dia buat camna sebab the food semua tersedia jer untuk makcik jamah.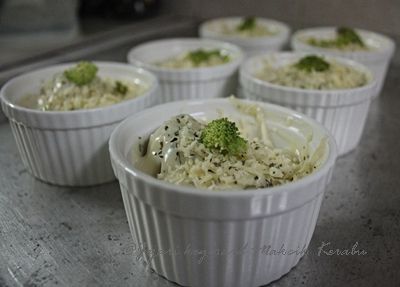 and yes this one..dunno know camna dia dapat idea nih untuk buat camgini but kembang juga lah hati makcik sebab skill memasak tu masih ada lagi dalam diri dia selepas bertahun tahun jarang masuk dapur. the white sauce with brocolli with cheese.. memang superb tapi dalam superb tu , berbekas juga lah tangan dia tu dek kerana oven yang panas..hmmm....
sayang intan payung nyawa mama. thank you sebab masak untuk mama, thank you sebab kembang dan bunga bunga kan hati mama dan thank you sebab jadi anak mama yang baik.